Current position:
首页
>
News
>
Industry News
>
Steel Roller PU Conveyor Belt GK1402 Steel Conveyor Belting
Steel Roller PU Conveyor Belt GK1402 Steel Conveyor Belting
Date:2019-09-18 15:17:06 Browse :
Steel conveyor belt Steel conveyor conveyor belt GK1402 900*1200*7.5
About the GK series of winder belts, there are the following:
We have two series of cloth: GK1402 and GK1702.
The tensile strength of GK1402 (3.0mm thickness) reaches 140N/mm@2%;
GK1702 (3.5mm thickness) tensile strength of 170N / mm @ 2%;
Standard selection:
GK1402: aluminum plate or aluminum alloy, the thickness is not more than 5mm; steel plate or alloy, the thickness does not exceed 3.5mm;
GK1702: aluminum plate or aluminum alloy, thickness exceeding 5mm; steel plate or alloy, thickness exceeding 3.5mm;
Surface material:
The surface material is usually Ropan BS80 material, white in color, thickness from 2mm to 4mm thick; working temperature to 90 degrees. The thickness of the coating mainly considers the problem of service life, and the too thin coating affects the life.
Another special coating material is Ropanyl D60, which is mainly used when the operating temperature exceeds 90 degrees and is less than 120 degrees.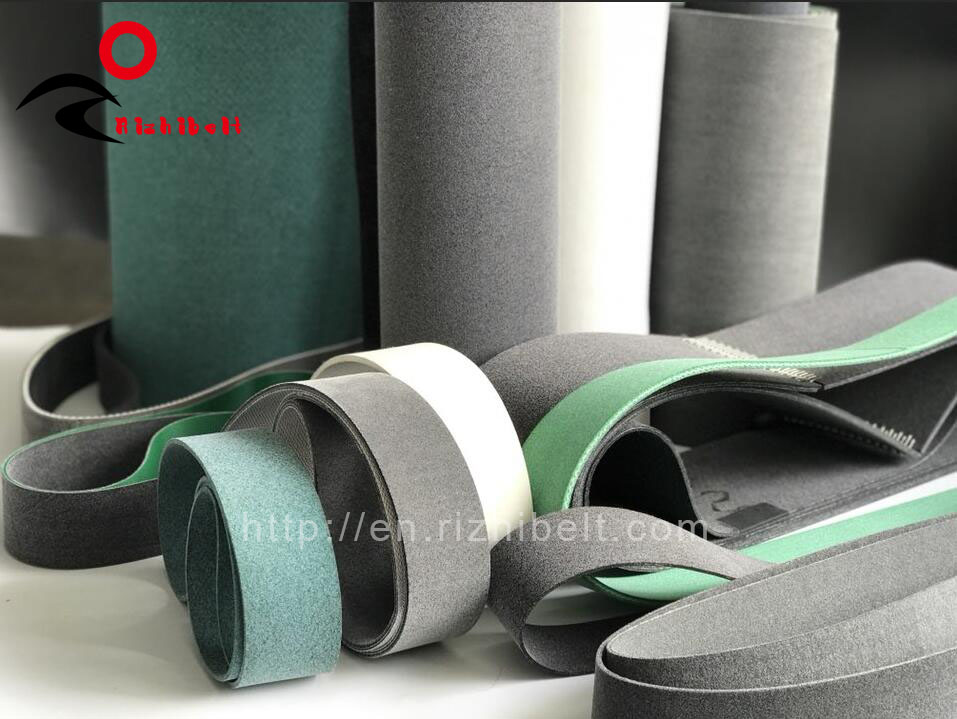 Standard: Usually 2mm for aluminum and 4mm for steel. (Of course, the steel plate can also choose 3mm or 3.5mm)
Bottom material:
The bottom material is made of oil-resistant Nonex material, the color can be gray or green, and the thickness can be 0.5mm-1.5mm, which is used to protect the bottom. Not too thick, too thick to affect the turn.
Standard: 0.5mm Nonex grey coating
Turn size selection:
For aluminum plates, the minimum turning diameter should not be less than 120mm;
For steel plates, the minimum turning diameter should not be less than 150mm;
For plates after 4mm, the turn should not be less than 200mm;
Example: If the turning of a machine reaches these numerical limits, first, the bottom coating should be as thin as possible (0.5mm), the cloth should be selected as GK1402, and the surface coating thickness should be 2mm, so that the overall thickness is controlled at 5.5mm. The lowest cost, but the shortest life.
In summary, there are many combinations of cloth and material combinations. This combination involves cost, involves a turning radius, and involves the crimped steel. The following are the models of the standard winder belts. There are many adjustments on this model depending on the steel being crimped:
Cloth type: GK1702 3.5mm
Surface coating: 2mm Ropan BS 80
Bottom coating: 0,5mm Nonex 55 grey